Do You Have A Broken
ALTEC LANSING

© Altec Corporation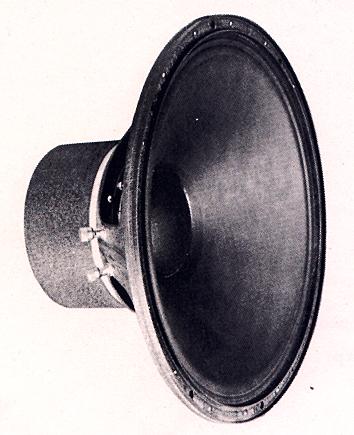 Loudspeaker?
Altec 515
© Altec Corporation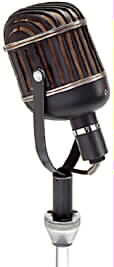 Microphone?
Altec/WE 639
© Altec Corporation

Power Amplifier?
Altec 9444A © Altec Lansing Corporation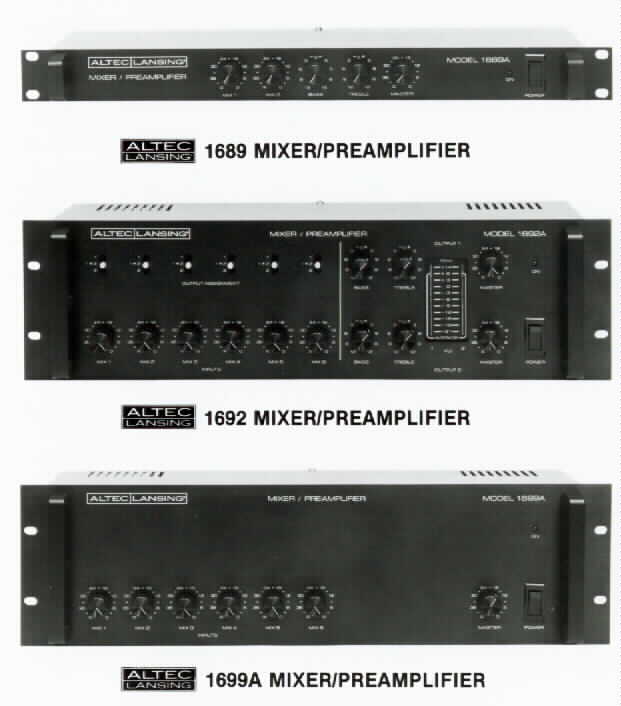 Signal Processor?
© Altec Corporation




For over sixty years, Altec Lansing manufactured the finest professional audio products available worldwide.
The list covers everything from compression drivers, horns, low frequency transducers, Duplex®
loudspeakers, full-range loudspeakers systems, power amplifiers, mixers, equalizers, limiters,
automatic mixers, microphones, just to name a few.
You name it, and Altec Lansing probably built it!
Countless millions of Altec Lansing products having been manufactured for the past 60+ years, and a tremendous number of them - especially their loudspeakers - are still in service!
What's more, a large portion of the vintage Altec Lansing products can be repaired and returned to active service. In many instances, these vintage Altec Lansing products actually OUTPERFORM products manufactured by other companies today!

In order to help you keep your fine vintage Altec Lansing professional audio product working at it's best, we would like to refer you to the following repair centers.

For repairs to your Altec Lansing Professional Loudspeakers, Including Altec's World-famous -
288 & 299-series of High Frequency Compression Drivers
Altec 288B
© Altec Corporation
* 290-series of High Frequency Compression Drivers
* 800 & 900-series of High Frequency Compression Drivers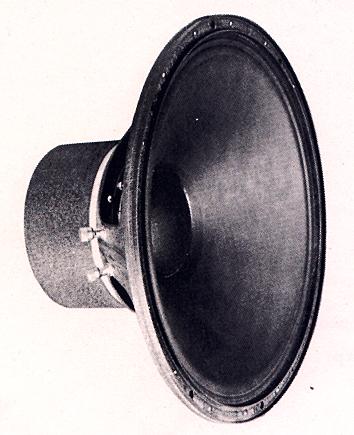 515-series of Low Frequency Loudspeakers
Altec 515
© Altec Corporation
PLUS - ALTEC'S
* 416-series of Low Frequency Loudspeakers
* Home and Car Audio Loudspeakers manufactured prior to 1983, contact -
GREAT PLAINS AUDIO™
7127 NORTHWEST THIRD ST.
OKLAHOMA CITY, OKLAHOMA 73127
Telephone: (405) 789-0221
Click Here To E-mail Us For A Quick Quote: bill@greatplainsaudio.com
Click Here To Go To Great Plains Audio's Homepage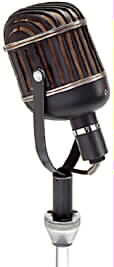 ALTEC MICROPHONES -
For repair of all microphones manufactured by Altec until 1982, including the world-famous Altec Lansing/Western Electric 639A, and even most later models, contact:
MicroMike Laboratories ™
1537 West Cris Place
Anaheim, California 92802
Telephone: (714) 774-0342
Attention: Mr. Bill Hayes

For repairs to Altec Lansing Professional Audio Products manufactured prior to 1998, including professional and home hi-fi power amplifiers (tube and solid state), equalizers, limiters, automatic microphone mixers, mixing consoles, line level mixers, line amplifiers, etc., contact:
IRATEC PRO AUDIO ™
12315 S. W. 40th
YUKON, OKLAHOMA 73099
Telephone: (405) 324-5311
Click Here To Go To Ira Tec Pro Audio's Homepage



© Altec Corporation
Entire page Copyright © 1998 by Todd W. White.

Altec, Altec Lansing, Lansing, Duplex, Voice of the Theatre, and Voice of the Theatre are registered trademarks of Altec Lansing Technologies Corporation.
"The Sound of Experience" and Symbiotik are copyrights of Telex Communications, Inc.
University Sound is a registered trademark of the Telex Corporation.
Great Plains Audio, The Engine, and Pascalite are trademarks of Great Plains Audio, Inc.
Iconic, Tangerine, and Mantaray are trademarks of Iconic Manufacturing Company, LLC.
All other trademarks as noted.

This site under construction. Last updated on: November 18, 2003